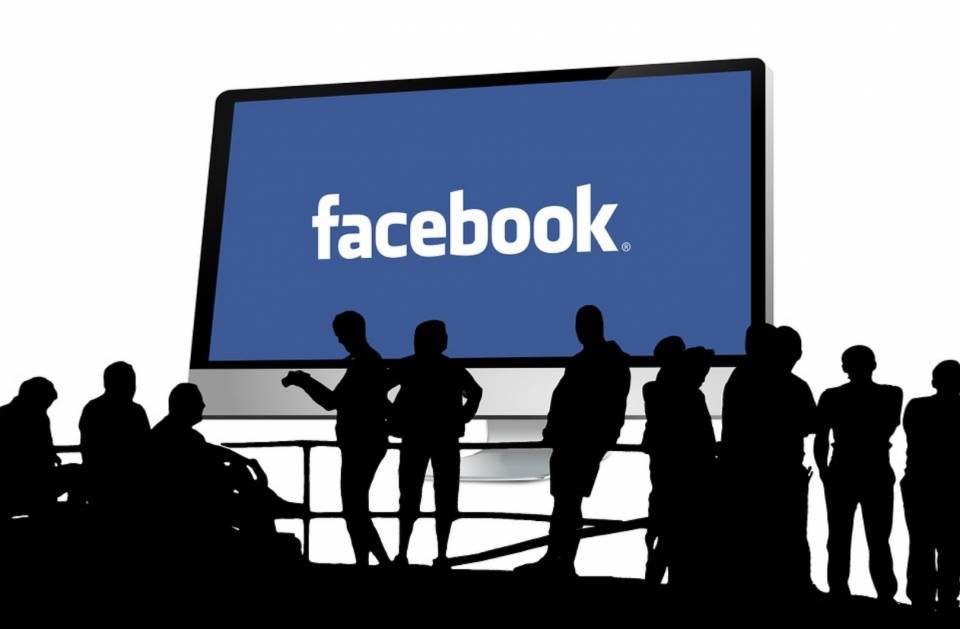 There are thousands of wedding related groups on Facebook that are a valuable resource for many purposes.  Whether you're planning a wedding or building a wedding business, Facebook Groups can help you achieve your goals.  In this article, we share the 65 groups we've found most useful during the research & development phase of Wedlockers.  This case study includes the best groups for planning a wedding in Australia & how we engaged with them as a business.
Initially, we decided to join a few industry specific groups to get insight into wedding markets that we knew the least about.  Our background is in photography & video so while we understood the issues in those markets really well, both on the customer's side as well as the vendor's, we didn't know much about fashion design or product sales.  
To ensure that the design of our new search model would be effective in all sectors of the wedding market, it was critical that we considered the experiences of a wider range of people across the industry.  We're based in Sydney, so we started by joining Facebook Groups for weddings in NSW.  It felt a little like we were trespassing in the beginning, because we weren't getting married and we're not a wedding vendor either.   
After a while we became more brazen and approached wedding groups in every state of Australia.  The discussions within these groups were a really valuable source of insight for us so we wanted to widen the audience we were listening to.   We did get rejected by some groups we requested to join, but as of today, around 650 Facebook Groups have welcomed us into their community.  
When people tell you their problems it gives you an opportunity to provide them with a solution.  And that's exactly what we wanted to do.  The people in these groups have issues and questions, dilemmas and a need for help.  The contributions we've been able to make in these communities have been rewarding.  We've made friends, widened our network and rustled together our first 1,500 Facebook followers in the process.
Here are some of the ways we use Facebook groups at Wedlockers: 
Share expertise
listen to people's problems & issues (so we can figure out how to solve them)
Seek advice & support
Access emerging ideas & services
Access business resources (everything from Instagram to After-pay to Web Design & SEO) 
The 65 Facebook Groups we've found most useful 
Business Groups
1) Like Minded Bitches Drinking Wine - For entrepreneurial minded business savvy women who like their sauvignon blanc.  Started by Jane Lu (Showpo) & Gen George (Skilld), these 42,000 international members collaborate and support one another to success.   Use this group to post questions about business operations and learn about social media marketing.
2) I am a Business Owner in Australia - Find locals who design logos, build websites, create social media campaigns etc.  Use the 'search this group' function to enter your keywords and find people from the 7,600 members who are seeking the expertise you offer.  
3) Freelance Jungle - If you like the occasional giggle worthy meme thrown in between high value-add posts, this is your new online hangout.   Great DIY advice for freelancers including wordpress wrangling, dealing with clients & help with government grants.  A national group of 2,200 members with local meetings in capital cities. 
4) Growth Hackers Australia - Join 1,500 productive Australians getting stuff done the easiest way possible.  You'll find free templates and tools for growth, tips for email campaigns & growing mailing lists, social media and content marketing hacks and lots of SEO goodness.  
5) We Are Podcast Community - The Wedding industry could use more Podcasters!  The 1,500 contributors in this Australian group will show you how to create a podcast, host your podcast, research topics, choose mics, headphones & monitoring gear and find solutions to technical issues.  Discover new podcasts in this emerging industry group.  We love the grass roots vibe here!
6) Sydney Startups - There is a startups group in most capital cities.  The Sydney one is administrated by founders at Oneflare, Atlassian, Cogmotive, Incubate & Caitre'd.  With 8,500 members, you'll find excellent advice, tools and resources for sourcing capital and pitching investors.  A must-visit for businesses with a scalable model.
7) The Rising Tide Society - An international hangout for 70,000+ creative entrepreneurs.  The wall is a feast of creative discussion between all types of professionals but particularly photographers & videographers.  A few wedding planners hang out here too.  Anything goes from showcasing work to talking packages to managing customers to Brides & Grooms seeking wedding hashtag suggestions.  The international language of creativity reigns here.
8) Wedding Photography Advice and Help (3,500 members)  Ask any question about the art and business of wedding photography + useful links and value add articles.
9) WPPA (Wedding and Portrait Photographers Asia) Scroll through Wedding & portrait images with exposure info included.  Some eye opening compositions from 7,000+ photogs.
10) Wedding Videographers (13,000 members)  First port of call for videographers in need of business and technical advice.
11) New Zealand Wedding Photographers and Videographers  With just 412 wedding professionals, it's easy to access business advice and share experiences.  Find help for everything from social media advertising to service and client management.
12) Independent Bridal Shop Owners (550 International members)  Lots of candid and insightful discussion about customer management and working with suppliers & designers. 
13) Official FEARLESS PHOTOGRAPHERS Group (9,800 members) Brilliant place for networking with wedding photographers around the world and finding contacts for shooting weddings while abroad.  You can join even if you're not a Fearless Photographer member.
14)  Wedding Expos Australia (400 members)  The inside scoop on exhibiting at expos!
Edit - #66) The Wedding Experts Community  2,100 very engaged wedding professionals asking advice and supporting one another.  Great place to bounce ideas around with like minded folk who get what you do.
National & International Wedding Groups
15) Australian Plus Size Bridal and Formal Wear (4,300 members) Great variety of plus size wedding gowns for sale.
16) Weddings Abroad Guide Community Loads of advice for planning weddings all around the world.  A truly international community with 1,900 members. 
17) Conscious Brides Australia (34 members) A new group for the "eco bride, vegan bride, ethical bride, minimalist bride, no waste bride and all other things conscious…"  Conscious Grooms will fit right in.
Wedding Groups in NSW
18) We Work Together - 100+ members of the Sydney wedding scene chatting about 
how best to work together.  A fabulous place to network, share ideas and gain an understanding of the issues that affect the wedding vendors you work with.  Vendors only.
19) Albury Wadonga Wedding Services (450 members)  Great place to plan a border wedding with a good variety of vendors and plenty of recommendations available on request. 
20) All Things Wedding Pre Loved NSW (1,380 members) Lots of second hand goods wanted to buy & for sale.  As yet there are not many vendors here, (part of this group's charm) but a great opportunity for businesses to add value & respond to recommendations.
21) Sydney 2nd Hand Wedding & Formal Dresses  With 7,800 members, this is one of the largest groups for selling or buying 2nd hand wedding gowns in Sydney.  Sift through posts to discover new & local designers or bag a bargain.  Something for everyone.
22) 2nd Hand Wedding Dresses Sydney (4,495) A multilingual, multicultural group of 4,500 members, buying & selling 2nd hand wedding gowns.
23) DIY Weddings Central Coast (2,837) A brilliant DIY page with 2,800 active members  asking questions, seeking support and providing recommendations.  This is a sacred group  where Brides & Grooms can have open discussion because they're not accosted by sales pitches here.  Its a no marketing zone.  We conducted a poll in this group and received a great response.  Brilliantly moderated.
24) Weddings Australia - For brides in Newcastle & Lake Macq (2,500 members)  Local couples will find an assortment of 2nd hand wedding goods mixed in with a variety of great vendors that offer unique products & services.
25) Coffs Harbour Wedding Buy swap sell  2,800 members buying, selling and seeking recommendations.  Interactive participants who will respond to questions.
26) Second Hand Wedding and Bridal - Mid North Coast  One of the most responsive groups in Australia with 6,800 members.  Lots of discussion, recommendations, styling props and furniture & furnishings.  A high proportion of Brides to vendors. 
Wedding Groups in VIC
27) Bendigo Weddings - Buy, Swap and Sell Lots of buy, sell and wanted to buy activity with 2,560 active members. 
28) Pre Loved Wedding Items Melbourne  4,000 very active members buying, selling and wanting to buy.   Find gowns & accessories, decor & decorations, glasses, tableware, rustic signs etc
29) DIY Brides Melbourne forum (Australia) - One of Melbourne's best groups with 4,300 members discussing & receiving planning advice.  Moderators do a great job keeping business posts off the wall.  As a result, there are a significant number of recommendation requests that receive a relevant and forthcoming response.  Vendors will get best value from this group by providing recommendations and value-add comments.
30) Ballarat Pre-Loved Wedding Items  Keep up to date with local sales, find pre-loved items and seek recommendations in this responsive group of 400 members.
31) The Melbourne Wedding Collection  A networking group for Melbourne based wedding vendors.  No Brides hang out here.  Use this group to find opportunities to collaborate with the 400 members.  Stay tuned for catch up evenings.
32) Geelong Wedding Sales....it's all about weddings! (3,500 members) Lots of buying & selling and a very high response to requests for recommendations.
33) The Wedding Hub - Victoria, Australia (5,265) Lots of wedding planning advice available from other Brides and a great mix of vendors with many unique offerings.  Well worth a scroll!
Wedding Groups in QLD 
34) Cairns Wedding Buy swap sell and giveaway (5,300 members) Lots of Bridal interaction with recommendations & responses, things for sale and wanted to purchase.  No vendor posts on the wall. 
35) Everything Wedding Toowoomba! (1,240) Great mix of vendors & members in this group of 1,240.  Get recommendations and scroll the sale items and vendor promotions on the wall for local wedding ideas.
36)  Gold Coast Wedding Chat Group (2,400 members)  Great mix of vendors & Brides.  Sale items and vendor promotions on the wall.  Recommendations are forthcoming.
37) Second Hand Wedding and Bridal - Gladstone QLD Vendors, Brides, things for sale, advice and more from 1,000+ Gladstone locals. 
38) Townsville and Surrounds Wedding Page 3,000 interactive members who will help you find products & services from local vendors.
39) Wedding & Formal Stuff For Sale And Hire Rockhampton Yeppoon Gracemere  A great source of inspiration & info from 3,450 generously obliging locals.
40) Gold Coast Wedding Buy Swap Sell and Giveaway (2,700 members) Fossick for treasure & seek referrals.  This is one of the best Gold Coast buy & sell groups.
41) Mackay Weddings - Ask, Buy & Sell (1,530 members) Useful advice and info from Mackay locals who are either planning their wedding or provide wedding services. 
42) Hervey bay Wedding Guide (520 members) The best local Hervey Bay group with great advice available from the participating wedding suppliers and Brides. 
43) Brisbane Brides To Be There are lots of small Brisbane based wedding groups on Facebook.  With 2,800 active members, this one is the most responsive and informative.
Wedding Groups in WA
44) Perth Wedding - Buy Sell & Chat With 7,850 members, this group has a plethora of wedding bits and pieces for sale.  There's also lots of general discussion, advice and recommendations.  Search here first.
45) Perth DIY & Budget Weddings (3,330 members) Interactive group focused on DIY ideas.  Find budget products & services and second hand goods.
46) Pay It Forward Perth Weddings (2,680 members)  Chock full of Brides discussing wedding plans, sharing ideas and seeking advice.  No advertising!  And hence the level of candid discussion between Brides is very high.
47) Geraldton Weddings There are many Brides discussing their wedding and providing recommendations within this 400 strong group.  No business advertising but vendors can provide better value by responding to recommendations and offering professional advice. 
48) BYO wedding venues WA - 1,050 very active members discussing and requesting ideas specifically about wedding venues and marquees.
49) Southwest Weddings WA | Buy | Sell | Chat (562) A Buy, sell & chat group with a mix of vendor advertising and local recommendations.
50) ♥ Past & Future BRIDES ♥ Swap Ideas, Buy & Sell all things Wedding & Formal (5,800 members) A West Australian group with lots of items for sale including gowns, vintage furniture, rustic decor, jewellery etc…
51) Buy and Sell Albany W.A (Wedding Supplies) (1,440 members) We've included this group for couples planning a wedding in the Albany region.  It's hard to find info about providers in this region which makes this group really valuable. 
52) Irish Brides in Perth & Australia - 270 super supportive Lasses helping each other plan weddings with a touch of the Irish charm.  A delightful community!
53) Perth Wedding Suppliers Only Network (120 members)  Very supportive and active group of Wedding Vendors networking and sharing referrals.  No Brides.
Wedding Groups in SA
54) Mount Gambier Wedding Chit Chat (150 members) Your local go to place for wedding venue & vendor recommendations.  There's very little vendor advertising here.
55) Adelaide Vegan Weddings, Parties & Functions (250 members) Everything vegan for your wedding from venues to caterers to makeup.
56) Boutique Weddings Adelaide (350 members) A brilliant group that takes you behind the scenes to access first hand knowledge, insights & info about the wedding industry in an interactive and collaborative environment.  Well administrated by the Love Cherish Adore magazine & wedding fairs crew.  Highly recommended.
57) Wedding Dress Seconds South Australia (1,400 members) Lots and lots of gowns for sale and plenty of buyer enquiries.
58) Adelaide Buy,Sell,Hire Wedding Items Made it to our list because there's a huge range of things for sale and hire in this group and with 3,400 members, its one of the largest groups in the area.  
59) Adelaide Weddings Creative Brides and Wives This one's for DIY enthusiasts.  Lots of how-to videos and creative ideas from the 520 members.
60) Adelaide Wedding Connections (1,300 members) Find ideas for first dance songs, pro tips, venue recommendations and more.  Also check out the amazing rainbow gown.
Wedding Groups in ACT
61) ACT Wedding Industry Businesses One for the local professionals to network, converse and collaborate.  270 wedding vendors with organised catchups. 
62) Canberra Wedding Buy and Sell A buy and sell page but you can ask for recommendations from the 2,630 members too.
Wedding Groups in NT
63) Darwin Brides (1851) Wanted to buy and wedding things for sale
Wedding Groups in TAS
64)Tasmania Wedding Suppliers (627)  If you can't find something, try posting here or flicking through the wedding vendor posts.
65) Tassie weddings buy & sell With 12,370 members, this is the best place in Tasmania to buy and sell wedding things.  You can post questions too.
If you've found this list of Facebook Groups useful, please share it with others.  For other great wedding resources follow us on Facebook.