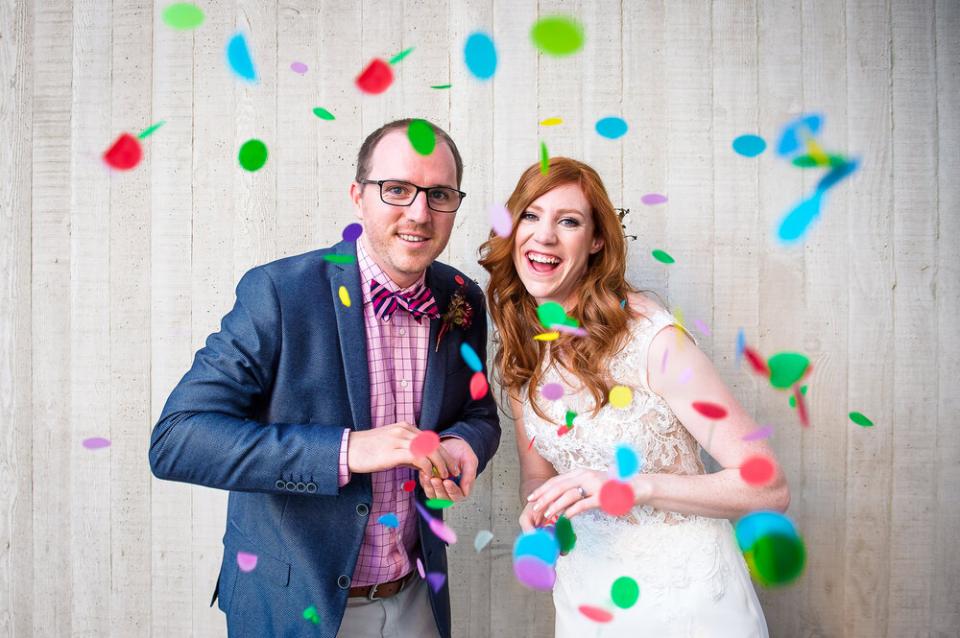 Wedding photography packages in Australia start at between $1,000 and $10,000.  So how do you figure out where you sit on this scale, and which package is right for you?  
There's an easy formula you can use to calculate a wedding photography budget that meets your needs.  And the best thing about this formula is that its relevant for all weddings, whether you're throwing a $5,000 backyard party for 20 or a 1,000 person extravaganza.  
To get started, determine the overall amount you'll spend on your wedding.  Your photography budget will be a percentage of this figure.  To calculate what this percentage should be, you first need to consider how important photography is to you.  How you feel about wedding photography will determine if you should allocate a smaller or larger than average portion of your total budget to photography.
The average cost of wedding photography in Australia is 10% of your overall wedding budget. This means that on average, a couple with a total wedding budget of $35,000 will spend $3,500 on wedding photography.
What % of your wedding budget should you spend on wedding photography?
For some couples however, photography is one of the most important elements of their wedding.  It's one of the few budget items that result in a tangible keepsake and is often considered an investment that will be enjoyed by future generations.
Other couples may view entertainment or styling as a more worthy investment and apportion their budget accordingly.  How much of your budget you choose to spend on wedding photography can be determined by asking yourself some key questions... 
Will you cherish your photos & hang them on your walls? 

Will your album take pride of place on your coffee table? 

Or will your pop your photos into a box at the bottom of your wardrobe and vow to create a photo book one day soon?  
And then possibly never get around to it. 
Average Wedding Photography Packages
If wedding photos are important to you you'll likely want to spend more than 10% of your wedding budget on photos. For your reference, here are our preferred pick of average-priced wedding photographers in Australia. These curated photographers largely cater to couples with a total wedding budget of $20,000 - $60,000.
South Coast Photography
Sydney Photography
Wollongong Photography
What Is The Average Wedding Photography Package?
One of the difficulties in comparing prices between different wedding photographers is that there's no conformity across the industry when it comes to package inclusions.  Most starting packages include wedding coverage plus a copy of high resolution images without watermarks.  
Here's a list of other products & services that may be included in (and add to the cost of) photography packages:
drones
2nd shooters
album design
albums
special lighting requirements
prints
engagement shoot
travel
online galleries (may be a standard inclusion)
Some photographers, particularly at the high-end of the market have heftier starting prices but include more extras in their starting packages.  For example, many of Australia's top photographers will only offer packages that include printed images or albums. They believe the printed image provides their clients maximum value for their investment.
Higher starting prices however, don't always mean a more expensive or "higher quality" photographer.  So when should you pay more for wedding photos?  
Above Average Wedding Photography Packages
There's one definite reason for nudging your photography budget up a notch, and that's when you've found a photographer who's work you absolutely LOVE!  If you trust them, feel comfortable in their presence and want them at your wedding – book them.
Conversely, if you're 'umming' or 'arrghhing' over booking a package above your budget, move on.  There's more than 3,500 professional wedding photographers in Australia. Invest the time to find one you LOVE – you'll thank yourself when you get your images back.  Plus, you'll enjoy yourself more on your wedding day if you feel comfortable with the decisions you've made.
How To Find A Wedding Photographer In Your Budget
The easiest way to curate your favourite wedding photographers is to view comparable images side by side.  At Wedlockers, you can find wedding photographers by viewing images such as 'emotive', 'candid' and 'fun' using our search filters. Alternatively, here's a curated list of wedding photographers in the following price brackets:
Who is an average professional wedding photographer?
In Australia, there's no regulatory body that governs wedding photography.  If you want peace of mind that you're booking a professional photographer, you'll have to do a little research yourself.  Here's a few places to start:
Professional Accreditations
Photographers in Australia can choose to become accredited with the Australian Institute of Professional Photography (AIPP).  The AIPP set accreditation standards that members must achieve.  
If you've found a photographer you love that's not an AIPP member, there's no need to preclude them from your shortlist – some of Australia's top photographers are not accredited.  On the flip side, if you're considering an AIPP Master Photographer to shoot your wedding, don't wait too long to book.  They're busy for good reason.  
Published in Mags & Blogs
Finding your favourite photographer in a high end magazine or blog is as good a reassurance as you'll get.  
Mags & blogs are somewhat obliged to publish editorial content from their advertising vendors - but they still need to curate quality content to satisfy their readers.  For this reason, you can generally be assured of photographers who've had real weddings or styled shoots featured in well-respected publications like Hello May, The Wedding Playbook, Farewell Fiance & Nouba.
Awards & Accolades
The wedding industry offers vendors several types of awards.  Some are based on a customer voting system while others are professionally adjudicated by a panel of experts.  
Professionally adjudicated awards include: APPA, IWP, WPPI
Some of Australia's most talented wedding photographers have received accolades from the world's most respected photography related magazines.  Being named a 'rising star' by Rangefinder Magazine or 'top emerging photographer' by Capture Magazine are among the industry's highest honours.
Being singled out as an ambassador for one of the world's leading camera companies (including Canon & Nikon) is another of the industry's highest accolades.  A handful of Australian photographers & film makers have achieved this honour.
Vendors who are listed on Wedlockers receive endorsements & recommendations provided by other wedding professionals.  These provide insight into the particular expertise offered by each vendor.  Log in to access these valuable insights – they'll help you make a decision between your shortlisted vendors.
Reviews
Customer reviews provide an indication of the type of experience you're likely to receive from businesses in the wedding industry.  We recommend utilising reviews on Facebook.
The most important criteria when choosing a wedding photographer is that you LOVE their work & feel comfortable around them.  With 3,500 wedding photographers in the Australian industry, you will find one that fits your budget.  
The average cost of wedding photography does not take into account varying package inclusions and overall wedding budgets.  For this reason, determine instead a percentage of your overall budget to allocate to photography and use it as a general guide.